Contact Us
In-Person - Office Location
Native People of Thunder Bay Development Corporation
230 Van Norman St., Thunder Bay, ON. P7A 4B8
Phone: 807-343-9401 | Fax: 807-345-1075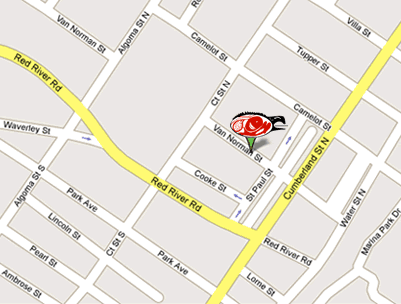 PLEASE NOTE

: Effective August 2021, Van Norman Street between North Court and St. Paul streets is now a

ONE-WAY

section and has diagonal parking in front of our office. In order to visit, please ensure to follow all new road signs.
---
Send an email
For Tenant questions or concerns about your current monthly rent charge, lease agreement, income or household changes, click here to email: Cindy Pareigis, Tenant Coordinator
For Tenant questions, concerns or complaints regarding your housing unit, rent arrears or notices, click here to email: Tenant Relations Worker Department
For Tenant questions or requests for maintenance and/or repairs items for your housing unit, click here to email: Yvette Boylan, Maintenance Clerk
For a copy of the Housing Program Application or any questions regarding the application or process, click here to email: Stephanie Ashamock, Tenant Placement Worker
REMINDER: Tenants, please include your rental address in the subject line when sending an email.
---
General Online Contact Form
Please complete the sections below with your question and/or concern in the comments. If you would prefer a call back, ensure to include your contact phone number.
Any personal information we receive will remain strictly confidential.